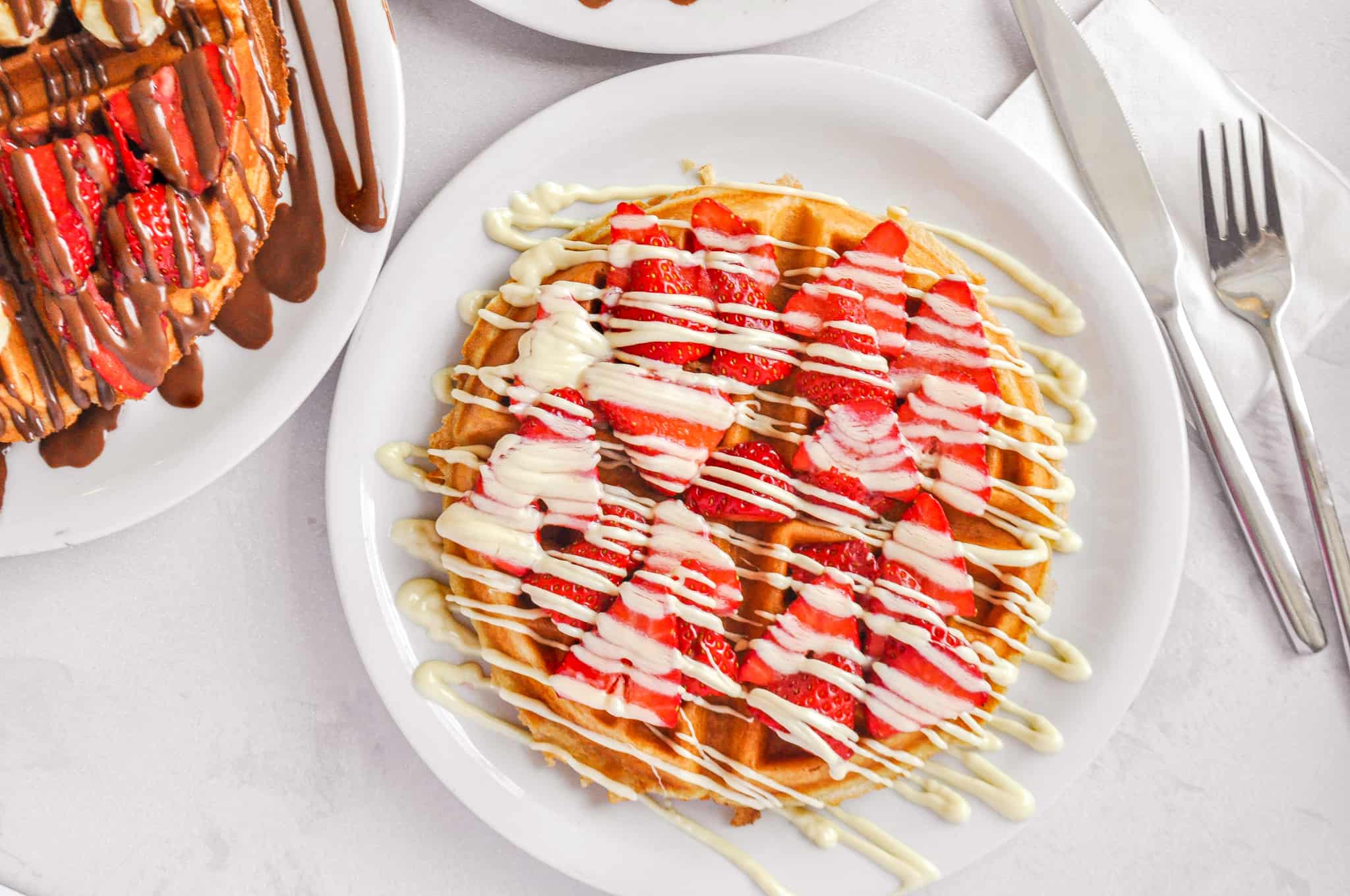 Best Waffles in Liverpool United Kingdom
Safi's Desserts has taken the city of Liverpool by storm since opening our first store in 2016, and it's easy to see why, with our indulgent, Amsterdam-inspired treats that have become such a huge hit.
At Safi's Desserts, our mission is to bring a unique and exciting twist to traditional desserts, and we're very proud to offer an amazing range of half waffles that are sure to tantalise your taste buds. Our menu features five delicious flavours: Classic Nutella, Bueno Love, Amsterdam, Strawbana, and Brownie Marley.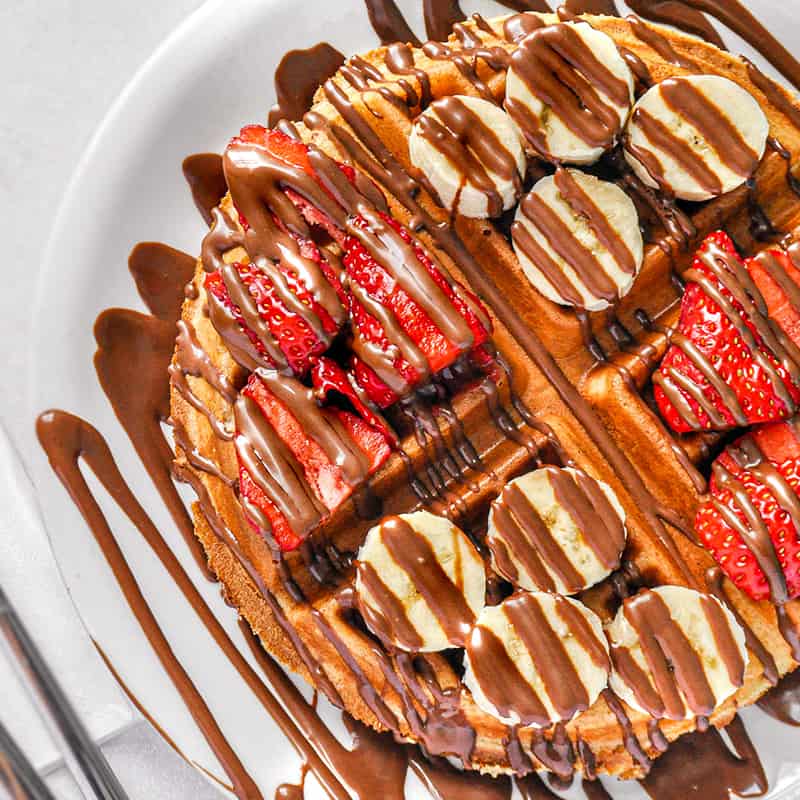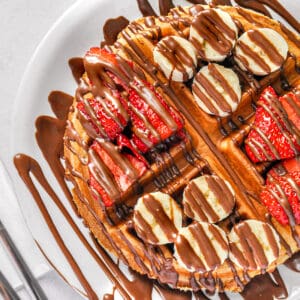 Each waffle is made from a light and fluffy batter that's baked to pure perfection, resulting in a crispy and golden brown exterior with a soft and tender interior. The waffles are then cut in half and served with a complementary side of soft vanilla ice cream, making for a truly indulgent treat. You can even top up just £2.50 to make it a full waffle instead.
We use only the freshest and highest quality ingredients in our waffles, including rich and creamy Nutella, fresh strawberries and bananas, and crunchy chocolate bars. We also put a lot of thought into the combinations of flavours and textures in our waffles, ensuring that each bite is a mouthwatering experience.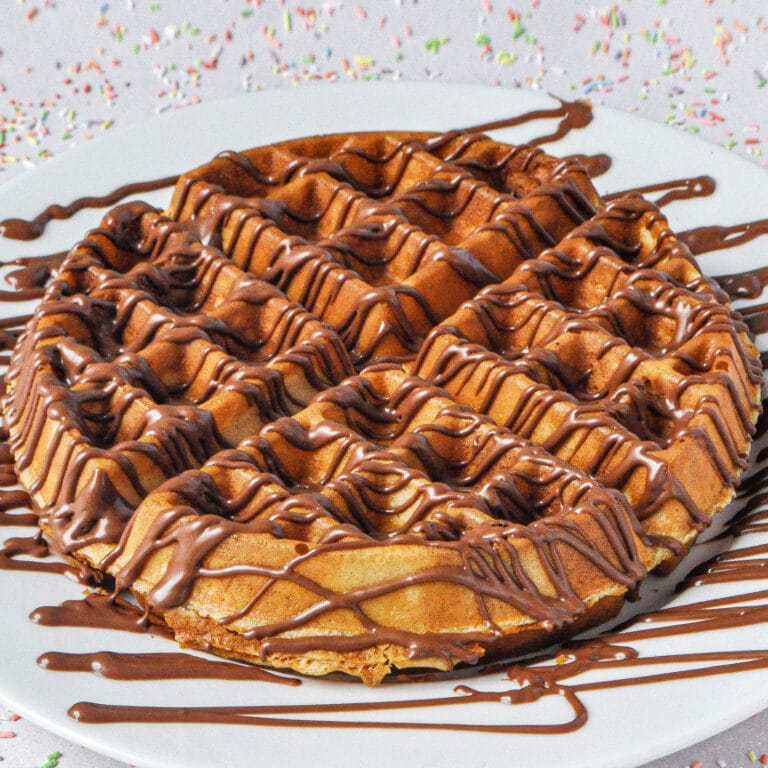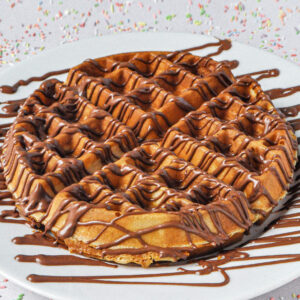 First up on the menu is our Classic Nutella waffle. This classic flavour is always a fan favourite, and for good reason. The rich, creamy Nutella pairs perfectly with the light and fluffy waffle, making for a mouthwatering combination. But if you're feeling adventurous, you can add some extra toppings to your Classic Nutella waffle for just £0.80. Choose from fresh strawberries, bananas, Oreos, marshmallows, or Lotus Biscoff crumbs to take your waffle to the next level.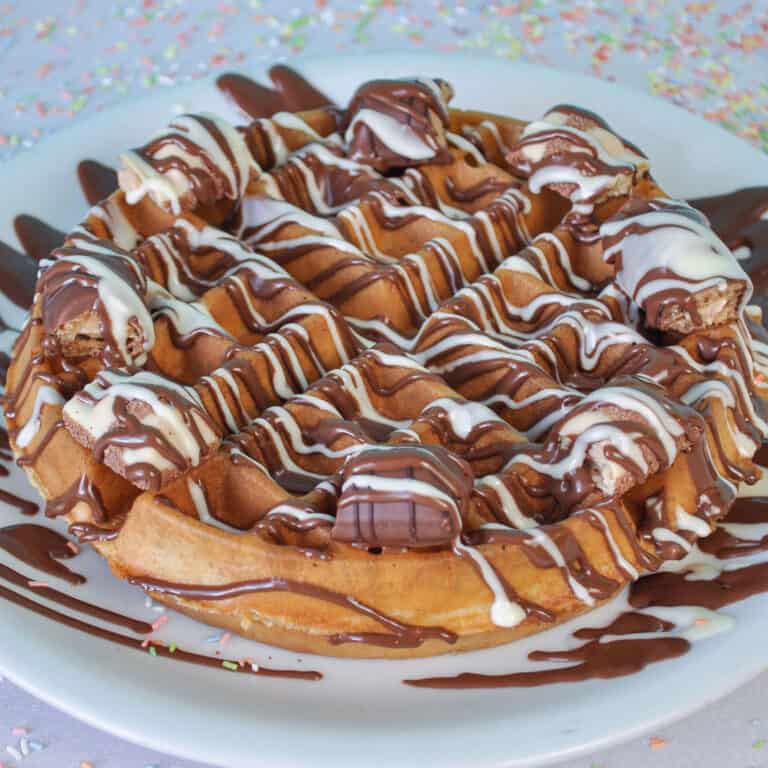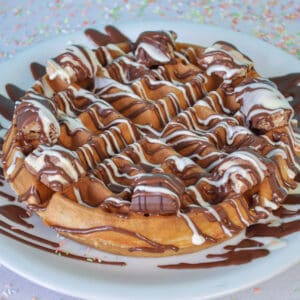 Next up is our Bueno Love waffle, which is a chocolate lover's dream come true. This waffle is topped with a generous helping of creamy Kinder sauce and crunchy Milk and White Kinder Bueno chocolate bars, making for a heavenly combination of textures and flavours that will leave you coming back for more.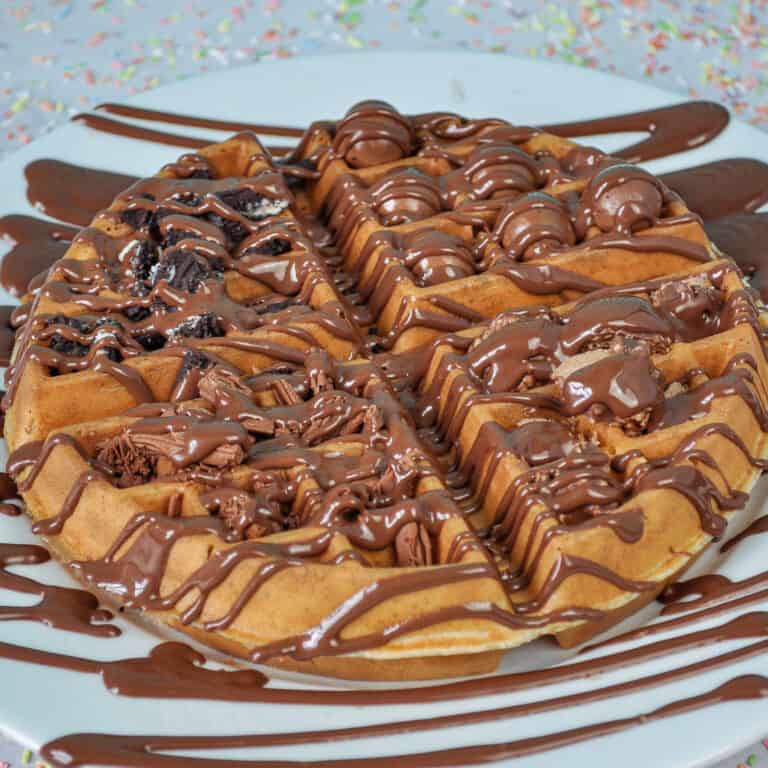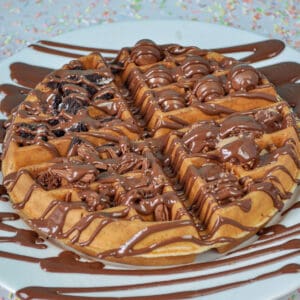 One of our most unique and flavorful options is the Amsterdam waffle. This waffle is topped with a layer of Maltesers and Ferrero Rocher, making for a crunchy and decadent treat. The waffle is also topped with Oreo cookie crumbs and Cadbury Flake for an added layer of texture and flavour. To finish it off, the Amsterdam waffle is drizzled with a warm Nutella sauce, adding an extra level of richness to this medley of flavours that's unlike anything you've tried before. If you're looking for something a little bit different, this waffle is sure to satisfy your cravings. No one does it better than Safi's Desserts.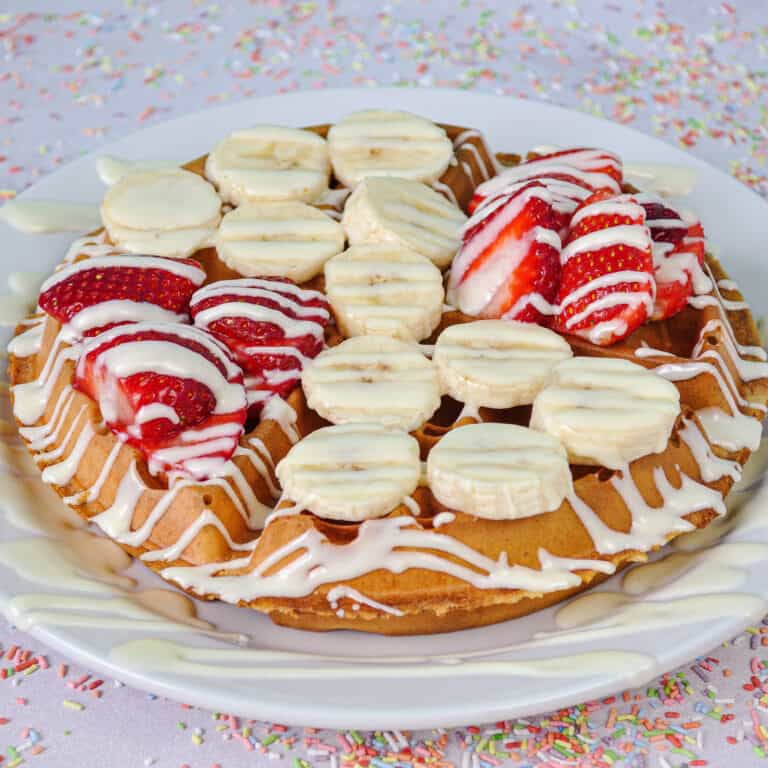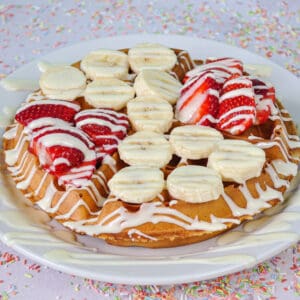 If you are in the mood for something a little bit fruity and zesty, our Strawbana waffle is the way to go. This waffle is topped with fresh strawberries and banana slices, making for a refreshing and delicious treat. Our Strawbana waffle is drizzled with a warm Nutella sauce, adding a sweet finish that is sure to delight your taste buds.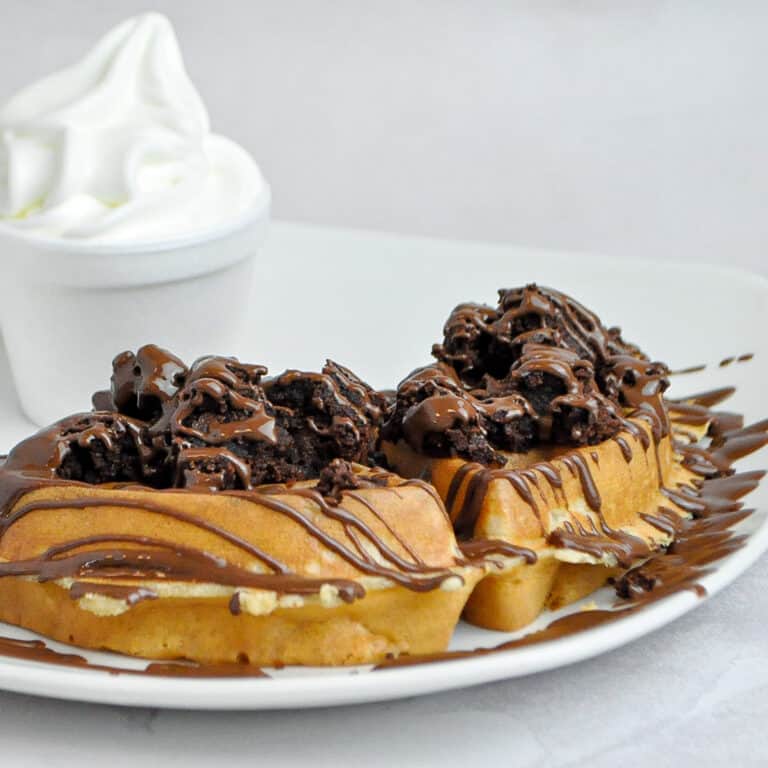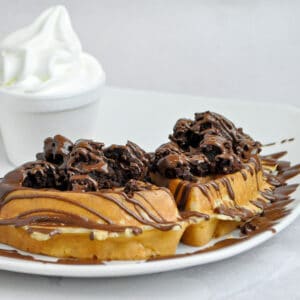 Rounding up our waffle menu is the Brownie Marley waffle, which is absolute perfection for those with a sweet tooth. This waffle is generously topped with rich, fudgy brownie pieces and a drizzle of Nutella sauce, making for an extremely indulgent and satisfying dessert. It's simply a heavenly treat that's sure to satisfy any sweet craving you may have.
No matter which of our perfectly designed half waffles you may choose, you can count on Safi's Desserts to deliver a delicious, indulgent treat for your palate. So come on down to one of our stores in Liverpool and try it out for yourself!
At Safi's Desserts, we want to make it as easy as possible for you to enjoy our delicious waffles and other treats from the comfort of your own home. That's why we're happy to announce that we're now available on UberEats. With just a few clicks on the UberEats app, you can have your favourite treats from Safi's Desserts delivered straight to your doorstep. Also, avail yourself to the unbelievable buy one get one free offer we have going on right now that has got to be the biggest steal you'll ever find!